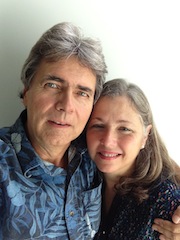 Hi and welcome to our Weekly Newsletter!
As we approach the Holidays and the New Year, Marlena and I want to wish you all the very best!
We have a redesigned Back Office, a new video and the Cookies and Cream IsaLean Shake is back!
We are also thankful for the messages we've received from so many of you thanking us for publishing our updated Fast Start Guide. As most of us will be setting new goals and New Year's resolutions, our guide can be very helpful in helping you reach those goals. You can download a copy here, or look for the Fast Start Guide tab in the newsletter. We wish you a Holiday season!